Adrienne Smith's favourite movie/television series quotes of all time.  Or at least until today – who knows what will be on tomorrow that I will have to add!
This was supposed to be a list of 10.  But then you start listing them and you can't cut one out to get them down to that.  So I gave up on limiting, and I also gave up on the countdown because I just couldn't put them into an order.  Except for the last and best.  That will never change.
So here goes:
"The angels have the phonebox."  – Dr Who (David Tennant in the weeping angels episode).  It was followed by a character saying "I have that on a T-shirt."  I got a T-shirt with the weeping angels on it for my husband.  And may I just add – come back David, all is forgiven!  (Best Dr Who now and forever!)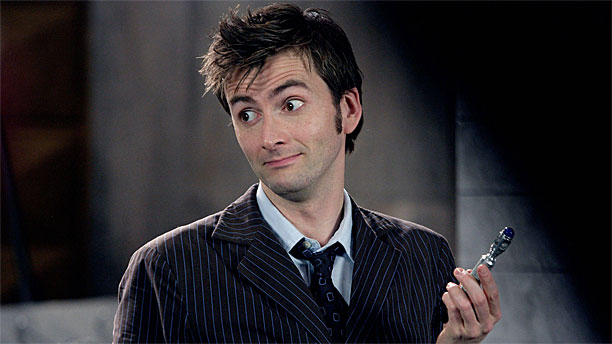 Ravi: "She's psychic."  
Liv: "….Ish"

izombie in the first episode.  Love it.  Very unhappy that we can't get season 3 on DVD in New Zealand yet (with no release date either I might add!)
"I'll be back."  Really.  Need I say more?
Captain America: " What are you without the suit?"
Ironman: "Genius, billionaire, playboy, philanthropist."
From the Avengers first movie.  Seriously, Robert Downey Junior gets all the best lines in here.  I might add, I love Joss Whedon. If I didn't control myself, this entire post would be lines from Buffy, Angel, Firefly/Serenity and Avengers.
"I know I promised, Lord, never again.  But I also know, and you know, what a weak-willed person I am." 
Phillipe the mouse, from Ladyhawke, while stealing a purse after promising God not to.  Ahh, such a great movie.
"You can't handle the truth!"
Jack Nicholson, in his epic speech at the end of A Few Good Men.  A lot of great quotes from him in that move, hard to pick just one!
"James Bond never has to put up with this kind of shit."
Again, Notting Hill is an ncredibly quotable movie (let's be honest, move of the ones on here are)  but one of the special things about it is the secondary charachters. Max is cool.
"Houston, we have a problem."
Jim Lovell in Apollo 13.  Now the go to quote for any problem anywhere, home or work.  Just so useful!
"These aren't the droids you're looking for."
Unless you've been living in a nuclear bunker for the last 40 years (yes, seriously it's been that long!)  you'll know this star wars quote – Obi Wan Kenobi being seriously cool.  Honourable mention: "I've got a really bad feeling about this…"
"To me, you are PERFECT."
Okay, so it's a sign, not actually words, but that's the point of the signs scene in Love Actually.  But it makes me cry every time.  Also that speech in portuguese which I can't type in, and that dancing scene with Hugh Grant that I replay every time I watch it. (And btw, if you've never seen the deleted scenes, rent the DVD and watch them. That one with the laptop is Brilliant)
"Nobody puts Baby in a corner."
Dirty Dancing.  Happy sigh.  Who else always rewinds and watches that last scene again every time?
"Hello.  My name is Inigo Montoya.  You killed my father. Prepare to die!"
Inigo in The Princess Bride. The Ultimate Best Quote of a Movie.  Ever.
So now I 've realised I've left out several million.  I'll have to do a follow up with some more another time!  But what about you? What is your favourite movie quote?  Can you even pick just one?